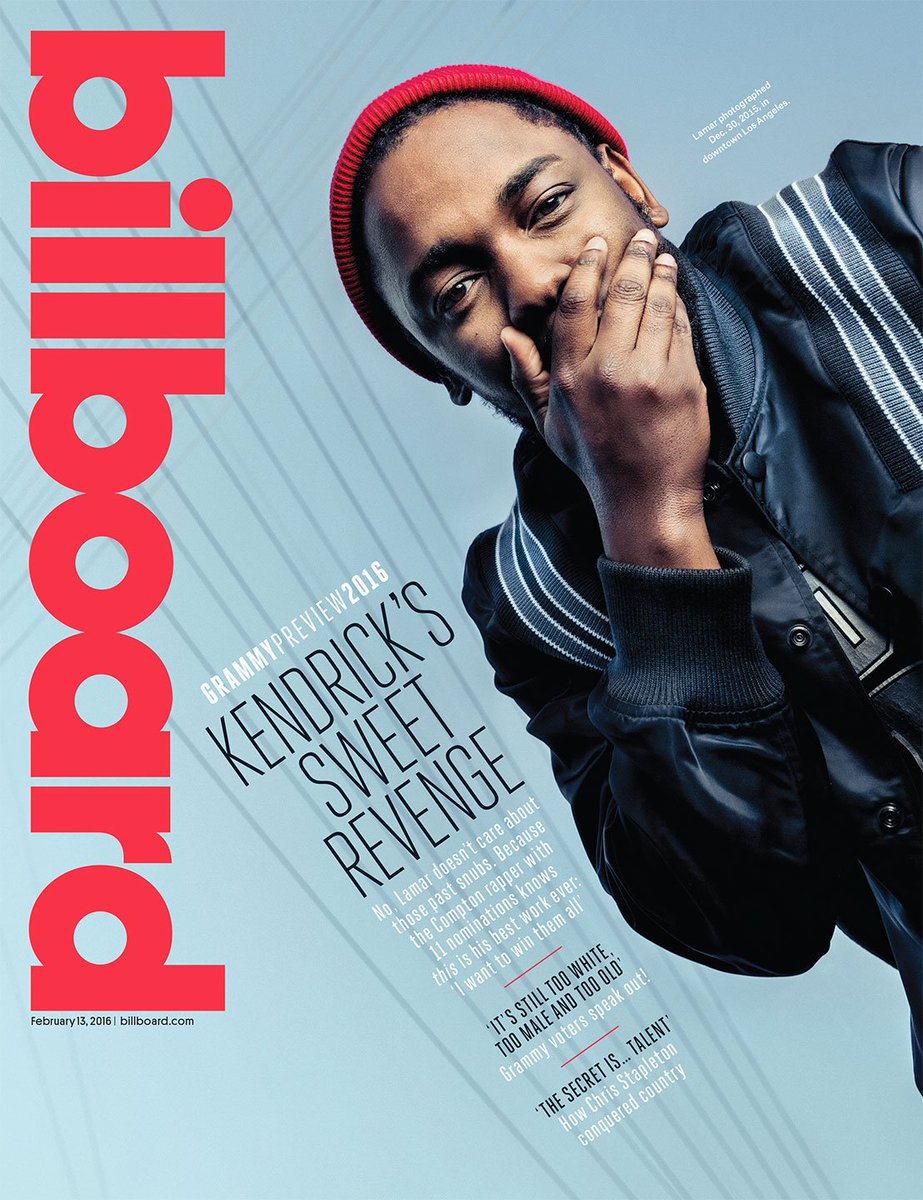 Here is the cover story below:
Perhaps most surprising: Lamar is the toast of the music biz. On Feb. 15, the industry will gather for the 58th annual Grammy Awards at Los Angeles' Staples Center, just 14 miles due north of Compton. Lamar goes into the ceremony with 11 nominations, one shy of Michael Jackson's record dozen in the post-Thriller year of 1984. Those nominations represent the unlikely consensus that has formed around Lamar, uniting bizzers and bohemians, Taylor Swift and Black Lives Matter protestors. The recognition is "long overdue," says Pharrell Williams, who co-wrote and co-produced "Alright," which is up for four Grammys. "His music is a part of the conversation," he adds, crediting Lamar's "fresh approach" to addressing "exhausted subjects."
Says Lamar: "The album just had a deeper impact than I expected, because it touched so many homes, and not just in my own community. I guess I'm just speaking words that need to be heard in these times."
Click Here to read more.