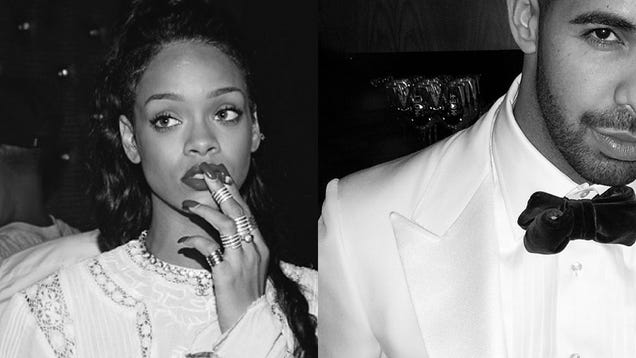 Word on  the street Rihanna and Drake new single will drop today!
HDD reports,
The radio world is buzzing with feverish anticipation over an as-yet-untitled and unidentified superstar track that's set for release tomorrow.
We're gonna venture a guess that this is the new single from Rihanna featuring Drake, considering that savvy fans spotted a major video shoot happening overnight at L.A.'s Eagle Rock Plaza just a few weeks ago.
Word is radio is all in from the top down and planning to go big tomorrow.